Join the Goode Motor Service Team!
If you're a talented service technician searching for a rewarding atmosphere to practice your craft, we encourage you to come join the Goode Motor Group family. Our Idaho car dealerships cover a variety of automotive brands, but at our core we have always been about the people we hire and the community we serve. That's because happiness and satisfaction is a two-way street! Stop searching for service tech jobs nearby and apply to join the team at one of our Burley or Twin Falls auto dealers. From community partnerships to the stellar reputation Goode Motor Group has earned over the years, there's nothing quite like our team.
Some of the perks of being a Goode Motor Group service tech can include:
Competitive pay
Health, Dental and Vision Insurance
Retirement Plan
Sick Leave
Vacation Time
Paid Holidays
Life Insurance
And more!
There are also amazing opportunities for growth when you work with our team, so contact Goode Motor Group today if you are interested in any of our open positions!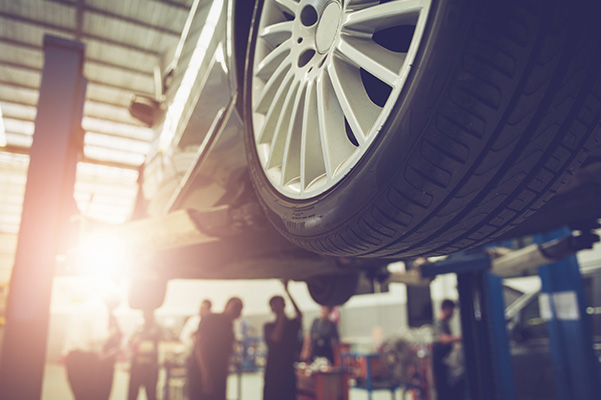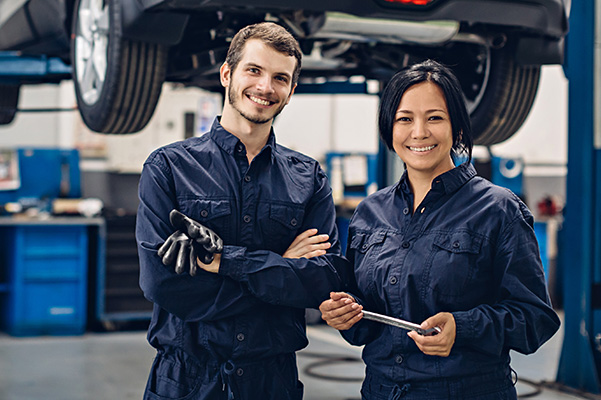 Service Department
COMPENSATION:
A Level Technician
Pay Range: $66,000 - $100,000/year
Flat Rate Pay with bonuses
B Level Technician
Pay Range: $50,000 - $65,000/year
Flat Rate Pay with bonuses
C Level Technician
Pay Range: $31,000 - $45,000/year
Entry level techs with some Ford training
Lube Technician
Pay Range: $30,000 - $40,000/year
Hourly to Flat Rate then trained to become C level and above.
Service Advisor
Pay Range: $52,000 - $90,000/year
Great Pay plans that reward our service advisors for retaining customers!
Warranty Administration
Pay Range: $35,000 - $50,000
Benefits
Health Insurance - Offered
Health Insurance offered and policy can be customized by employee.
Dental Insurance - Offered
Dental Insurance offered.
Vision Insurance - Offered
Vision insurance offered.
Retirement Plan - Offered
401k with company participation.
Sick Leave - Offered
Sick Leave is built into PTO Plan.
Vacation - Offered
PTO offered: After 1 year of service: 40 Hours After 2 years of service: 80 Hours each anniversary date After 7 years of service: 120 Hours each anniversary date.
Paid Holidays - Offered
Most major holidays offered.
ST / LT Disability - Offered
ST/LT disability offered.
Life Insurance - Offered
First $10,000 paid by company.
Uniforms - Offered
Uniforms and laundry service offered.
Other - Offered
Generous employee discounts on vehicle purchases, leases, parts, and service contracts.
Work Environment
Is the shop heated? Air conditioned?
Shop is heated and cooled.
What is the size of the team I'd be working with?
12 technicians including 3 Master Certified.
What are the shop hours and what are the shift timeframes?
Shop is open Monday - Friday 8-5, 2 technicians are rotated into Saturdays every week so most techs have most Saturdays and Sundays off!
What tools does the shop provide that are available for all technicians to use?
All major equipment and Ford specialized tools are provided by the shop. Techs must have own hand tools and box.
What type of break room facility is provided?
On-site break rooms with refrigerators, and microwaves. Grocery store is across the street and many restaurants are close.
How many bays does your shop have?
14 Lifts. 2 Bay detail shop. Full Body Shop with Down Draft Paint Booth and 2 bay assembly shop for accessories.
How many repair orders do you average per month?
What is your parts ordering process?
We have a complete parts counter in the service dept. Communication between techs, service advisors and parts is all automated.
What is your policy on side work?
We do not allow side work to be done on site as it is an insurance issue.
Are there any other unique features of the work environment worth noting?
Our shop consists of 3 connected areas that allow for easy access to our large parking lot. There is plenty of parking for employees and customers alike.
Career Development
Do you offer any skills training or continuing education opportunities?
Shop pays for completed and passed ASEs. Shop pays for Ford training both on site and off premise including : Travel, Lodging, Food, and time at class.
Can you describe opportunities for career growth at your business?
Our mission is Growth Powered By People! How far you go depends on you and your drive. Technicians to Master techs, warranty clerk, Service Advisor, Service Manager, Parts Manager. We offer many options. It is all up to you.
Can you describe your performance review process?
Performance Reviews are each done at service manager's discretion.
What type of safety training is required?
Monthly safety meetings. Safety committee on site.
Can you describe how Techs work with and mentor younger techs?
Our senior technicians are afforded the opportunity to mentor new and upcoming techs.
How does your shop get involved with the local community?
All Goode Motor stores are very involved in community events.
Where do you see the shop in five years?
YOY growth has been incredible and projected to continue through the next 5 years. We are also expanding our facilities.
Is there anything else you'd like to mention about career development and community?
Our Growth Powered By People provides a chance for you to further your career as far as you want without obstacles. Do the work and move on up!
Hiring Process
Do you have an application form and how long does it typically take to complete?
We do have an application and it usually takes less than 20 minutes to complete.
Do you phone screen applicants before doing in-person interviews?
Applicants are phone screened by a recruiter and then an in person or phone interview is scheduled with the service manager.
What do your in-person interviews entail?
One on one question and answer with the service manager and shop foreman if available.
Do you perform background checks, drug screening, or personality tests before hiring an applicant?
Assessments may be conducted prior to offer. Background, MVR and Drug Screens are conducted after offer and with hire being contingent to outcome.
Do you perform a skill assessment before hiring an applicant?
There are some assessments that could be asked to be performed.
After an in-person interview, approximately how long should I expect to wait for a rejection or an offer?
We try to keep in contact with our candidates and a rejection or offer is usually made within a week.
Approximately how long does the full hiring process take from submitting the application to the time of the hiring decision?
Depending on the number of applicants it usually takes about a week.